Anthony Jeselnik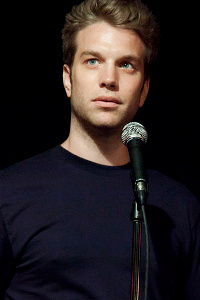 Quotes
I know her in the biblical sense…and when I say that, I mean I don't believe a word she says.
No, I did not really punch the woman in the Honeymooners bit. We had a makeup artist punch her.
If you suspect your baby may be a problem drinker, please call my cell phone because he sounds fun to hang out with.
I only watch the Oscars to make fun of what they wear in the Memoriam.
What do they call that hat Jewish guys always wear? A Yankees cap.
All quotes and jokes
Popularity over time
Profile was viewed 314 times