Anthony Jeselnik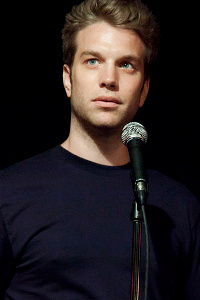 Quotes
I know her in the biblical sense…and when I say that, I mean I don't believe a word she says.
If you suspect your baby may be a problem drinker, please call my cell phone because he sounds fun to hang out with.
You don't know anything about pain… You don't know anything about pain until you've seen your own baby drowned in a tub… And you definitely don't know anything about how to wash a baby.
What do they call that hat Jewish guys always wear? A Yankees cap.
I think a theater show is a pure version of me doing my material. The theater crowd is a bit more polite, there really aren't hecklers, and there are a lot of people there to see me, and they're excited about the jokes and hanging out with me for a show.
All quotes and jokes
Popularity over time
Profile was viewed 910 times