Anthony Jeselnik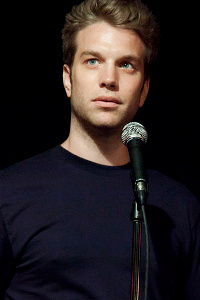 Quotes
You don't know anything about pain… You don't know anything about pain until you've seen your own baby drowned in a tub… And you definitely don't know anything about how to wash a baby.
I'm not just offensive, I'm very smart about the way that I do it, and that takes a lot of time. People say that young comics shouldn't be trying these things. That's ridiculous. You should try everything and see what sticks.
If you suspect your baby may be a problem drinker, please call my cell phone because he sounds fun to hang out with.
I have a rare form of body dysmorphia in which I absolutely can't stand how good I look.
I just started a fire in a crowded movie theater. Nobody said shit.
All quotes and jokes
Popularity over time
Profile was viewed 3679 times