Bernie Mac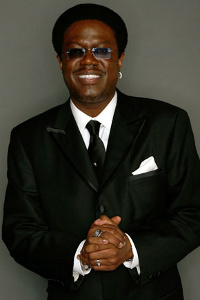 Quotes
You know you're black motherfucka when you put fingerprints on charcoal.
Jerry Weintraub, the producer, might be a pain in the ass, but he really knows how to treat his actors.
I have Glocks, .45s, Berettas, Remingtons. I like the marksmanship and the discipline that it takes to be a gun owner. I like the machinery. Being able to take it out and clean it is even more fascinating than having the gun.
I had a white guy tell me... he said, "Bern, why do black folks use the word 'mother-fucker?'" Well, I'm gonna break down what the word "mother-fucker" actually means. "Mother-fucker" is somethin' that black folks have been using for years. It's about expression. Don't be ashamed of the word "mother-fucker." Because the word "mother-fucker" is a noun: it describes a person, place, or thing!
I was living in a place where I was harming myself. I was irresponsible. I`d lost several apartments. I couldn`t hold a job. I was tired of being a no-good son of a bitch who called himself a man but was just a grown boy.
All quotes and jokes
Popularity over time
Profile was viewed 32 times