Chris Rock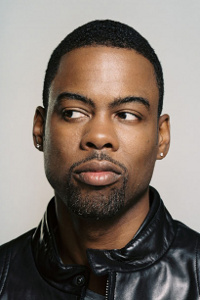 Quotes
When I heard they were trying and get rid of the word "nigga", I told my accountant to buy 800 shares of "coon".
A sense of humor is great - it goes a long, long way in a marriage.
My favorite song right now is impossible to defend. It's impossible. We should all be ashamed of ourselves for liking this fucking song. Lil Jon. You know that shit: "To the window! To the wall! [crowd sings along] 'Till the sweat drip from my balls! Skeet, skeet, skeet, skeet!" You go to clubs, you see girls dance to that shit. "Till the sweat drip from my balls! Till the sweat drip from my balls! From my balls! From my balls! My balls! Skeet, Skeet Skeet!" I feel sorry for the guys that gotta pick a wife out of this bunch. It's like, "Daddy, where'd you meet Mommy?" "Oh, she was singing about balls at a club. Skeet, skeet, skeet!"
You don't need no gun control. We need some bullet control. I think all bullets should cost $5,000. If a bullet cost $5,000, there'll be no more innocent bystanders. Every time somebody gets shot it'll be like, "Man, he must have done something. Shit, they put $50,000 worth of bullets in his ass."
I got bused to school into a poor white neighborhood. A neighborhood worse than the one I lived in. And everybody's scared of black people, everybody's scared of Puerto Ricans. Yo, there ain't nothing scarier than poor white people… Yo, these muthafuckers, they lived under the trailer home, alright. They weren't white trash, they're like white toxic waste.
All quotes and jokes
Popularity over time
Profile was viewed 138 times