Chris Rock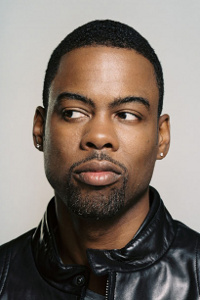 Quotes
When I heard they were trying and get rid of the word "nigga", I told my accountant to buy 800 shares of "coon".
You don't need no gun control. We need some bullet control. I think all bullets should cost $5,000. If a bullet cost $5,000, there'll be no more innocent bystanders. Every time somebody gets shot it'll be like, "Man, he must have done something. Shit, they put $50,000 worth of bullets in his ass."
I got bused to school into a poor white neighborhood. A neighborhood worse than the one I lived in. And everybody's scared of black people, everybody's scared of Puerto Ricans. Yo, there ain't nothing scarier than poor white people… Yo, these muthafuckers, they lived under the trailer home, alright. They weren't white trash, they're like white toxic waste.
Remember when we was young, everybody used to have these arguments about who's better, Michael Jackson or Prince? Prince won!
[on John McCain] I don't need a president with a bucket list!
All quotes and jokes
Popularity over time
Profile was viewed 1839 times