Christopher Titus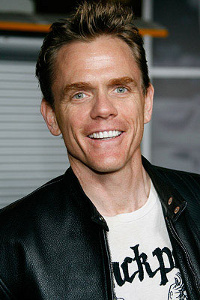 Quotes
I stopped drinking when I was 17 years old because it's not good for your health and I fell into a bonfire. Yeah, you're done there. You don't need AA. Falling into a bonfire is a one step program.
Osama Bin Laden is dead? Oh my God, that was so easy! And it only took two trillion dollars, two wars and too many good men.
I think our collective psychosis is hilarious. With the world moving as fast as it is, if we weren't dysfunctional, we couldn't function.
Without her I don't exist. Without her, I wouldn't be doing this for a living. Without her, in four states it would still be legal to kill a man with a cappuccino machine. She touched a lot of lives.
How far would you go for someone you love ? I heard this story, about this woman, who actually lifted a car off of her baby. 'Course I would have said, "Dude! Back up." But, wasn't my kid. When I was born, if I'd have known all the stuff my dad was going to do for me, I'd have crawled right back in.
All quotes and jokes
Popularity over time
Profile was viewed 270 times