Colin Quinn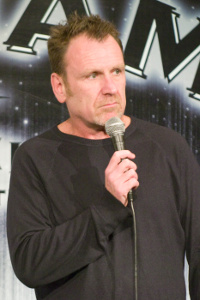 Quotes
That's the beauty of being a comedian - it's the one job you're allowed to do that. We're lucky. We're really lucky.
With comedians, you have that understanding that we're trying to get laughs.
You know how it is with writing. You just write what you want to write. There's no way to predict what is good or bad. You just do what you think is funny, and either it works or you're finished. It's impossible to predict anything.
I'm sick and tired of people bashing this great land of ours. People call us lazy. We're not lazy folks. We've only been in this country for 300 years. We've built nuclear weapons plants, malls, factories. We're not lazy, we're done.
Everybody's got a different sense of humor. It's just different styles.
All quotes and jokes
Popularity over time
Profile was viewed 71 times