Gabriel Iglesias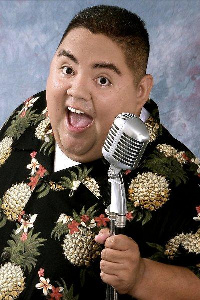 Quotes
Big time, ... I'm always ready for TV. I don't have to edit my jokes — when you work clean, you can work anywhere.
I used to say that there were Five Levels of Fatness. Reason why I say "Used to say" is because now there are six! Uh-huh, I met the new one in Las Crucas. The original five levels are Big, Healthy, Husky, Fluffy, and DAMN! People ask, "What could be bigger than DAMN!" The new level's called "OH HELL NO!" What's the difference? You're still willing to work with level five. Example, if you're on an elevator and you're with your friend and this really big guy gets on and you and your friend look at each other and you're like, "DAAAMN!" But you still let the big guy ride your elevator. That's the difference. Level six, you see walking towards your elevator, [Deep groaning noise] [Pretends to be a shocked passenger and starts pushing the "close door" button.] "OH HELL NO!" [Groan] "NO!!" [Groan]"NO!!" [Pretends to kick the fat man out] That's the difference.
The cop gets to the window and says the same thing that they all say, right, "Do you know why I stopped you?" It was too easy. I looked at him and I said, "'Cause you can smell it."
Ladies, I will go to dance clubs and I will tear it up hard core… for a good thirty seconds. When I go to dance clubs, I always dance with big girls. So we finish at the same time.
I never go perform somewhere alone. I've done that since day one. I've always taken other comics with me.
All quotes and jokes
Popularity over time
Profile was viewed 1382 times