Katt Williams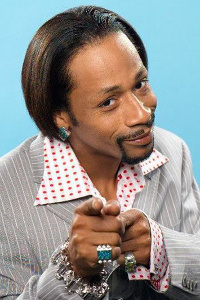 Quotes
Hello niggas, Hello bitches! Ladies I hope you don't mind me calling you bitches cuz I don't know you all by name.
He comes back with the script, and it's racist like a 1940's Newspaper.
2+2=4. Damn straight. All the time, nigga all the time. Then one day this bitch just flipped the script. 3x+y=what? This bitch is still teaching. Did you know that some of them was letters?!!?
My name is "A Pimp named? Slickback" Wait.......A Pimp ??? .....Named Slickback. Yes, please say the whole thing if you would. Yes, that includs the "A Pimp Named" part. Yes Tom, everytime.
But this Mother fucker here Nigga, This shit right here nigga; This is a love seat Nigga! I can't even sit on this if I ain't in love Nigga! What Kind of shit is that!
All quotes and jokes
Popularity over time
Profile was viewed 1215 times