Katt Williams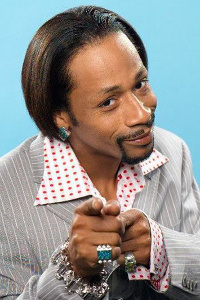 Quotes
He comes back with the script, and it's racist like a 1940's Newspaper.
Hello niggas, Hello bitches! Ladies I hope you don't mind me calling you bitches cuz I don't know you all by name.
2+2=4. Damn straight. All the time, nigga all the time. Then one day this bitch just flipped the script. 3x+y=what? This bitch is still teaching. Did you know that some of them was letters?!!?
But this Mother fucker here Nigga, This shit right here nigga; This is a love seat Nigga! I can't even sit on this if I ain't in love Nigga! What Kind of shit is that!
And the last place you wanna be, In a motherfuckin' foot race, is behind the mothafucka with no goddamn foots.
All quotes and jokes
Popularity over time
Profile was viewed 1309 times