Paul Reiser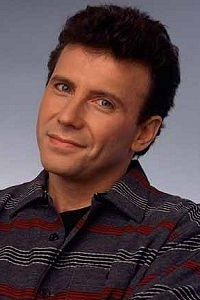 Quotes
It felt like such a right idea that it didn't bother me to put it away, because I knew it would be ready when it's ready. When I had kids, I realized I understood my parents better. I had more compassion for them and I look at my kids and realize, 'Oh, man. This is just the same cycle all over again.'
People come up to us and ask how we knew so much about their own family... I'm talking about people from faraway places, too. I get people from Turkey and Chile coming up to me and saying I wrote about their family.
I remember my wife and I used to get on plane and see everybody else with their babies. They'd be putting strollers and car seats up above, and we'd think: Oh, please Lord, don't make us go through that.
We made this movie for $17, and nobody got anything. So it never dawned on me that we would get real people.
In the original draft I was 27 and Peter was 55 in the script. That's not the same as a guy in his 40s and a dad in the end of his 70s. It's a different point in both our lives.
All quotes and jokes
Popularity over time
Profile was viewed 925 times