Paul Reiser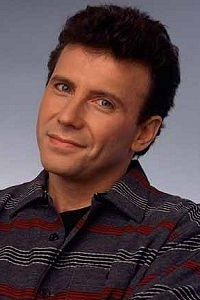 Quotes
There's something that happens in that delivery room, when a woman becomes ten times more a woman, and a guy becomes six times less a man. You feel really dopey and useless and like a spectator. I did, anyway.
Marriage is just an elaborate game that allows two selfish people to periodically feel that they're not.
People come up to us and ask how we knew so much about their own family... I'm talking about people from faraway places, too. I get people from Turkey and Chile coming up to me and saying I wrote about their family.
The jewel in the baby product crown is the stroller. And if in America you are what you drive, then in Parentland, you are what you push.
We all hold on to some image of the family we want, based one way or another on the family we had. Lots of people are thrilled about the families they came from, others couldn't get away fast enough. Most people fall into that vast middle ground: great affection mixed with a few ideas for improvement. A couple of things they wish could have perhaps been done differently.
All quotes and jokes
Popularity over time
Profile was viewed 93 times