Paula Poundstone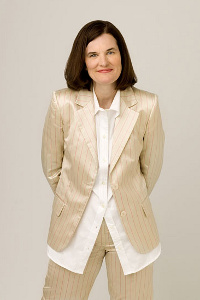 Quotes
I would imagine the wages of sin are death. But by the time they take taxes out it's just kind of a tired feeling.
I was born in Alabama but I had only lived there a month before I had done everything that there is to do. Even as an infant I was bored and crawled to the state line.
I have no money. I don't even have a savings account cause I don't know my mother's maiden name and apparently that's the key to whole thing.
I was the youngest in my family. When the other kids went to school, my mother would make them breakfast and then she would go back to bed for an hour, so I was sort of babysat by television.
I have jokes I've told before and will tell again, but my favorite part of the night is talking to the crowd.
All quotes and jokes
Popularity over time
Profile was viewed 943 times