Robert Schimmel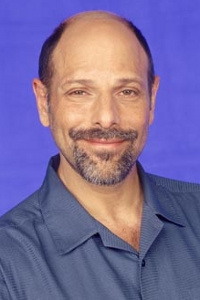 Quotes
[about the contents of a brochure from the American Heart Association regarding the resumption of sexual activity following a heart attack] Caution: Anal intercourse may lead to irregular heart rhythms. Yeah, you know I'm never gonna have to worry about that. Because God gave me a second lease on life and I'm not gonna press my luck and take it up the ass.
So because of my act my daughter thinks she can talk to me about anything. She's been dating the same guy since high school and they go to the same college, and she calls me up one night and says "Dad, I wanted to talk to you about Steve." And all I can think is if she tells me she took it up the ass I'm gonna drop dead on the phone. I mean what do you say to that "Daddy, I don't like it in the butt." Yeah, you and your mom both. So she says "Dad, you know Steve and I have been together for a while, and he was wondering what it would be like to go all the way." So I said "Maybe I'll fuck him then he won't have to wonder anymore." See Steve that's what it's like to go all the way... would you stop crying?
She says, "Dad, do you know how hard it is for my boyfriend to put a condom on while we're in the swimming pool?" And my dead grandmother appeared in front of me and said, "Bob, we'll see you in about two minutes."
I was making love one night with my wife and she said: "You're in me." I know where I am, shut the fuck up.
I'm not ready to die. Period. To begin with, I cannot imagine a future without me in it. Can't do it.
All quotes and jokes
Popularity over time
Profile was viewed 98 times