Robert Schimmel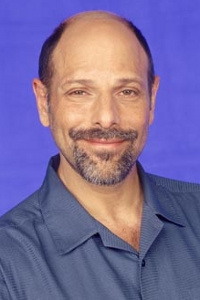 Quotes
[about the contents of a brochure from the American Heart Association regarding the resumption of sexual activity following a heart attack] Caution: Anal intercourse may lead to irregular heart rhythms. Yeah, you know I'm never gonna have to worry about that. Because God gave me a second lease on life and I'm not gonna press my luck and take it up the ass.
I was making love one night with my wife and she said: "You're in me." I know where I am, shut the fuck up.
If you get a ticket, you can go to traffic school, and they make you watch movies for like eight hours: head-on collisions, mannequins flying out the windshield. At the end of the movie, the instructor goes, 'Now what have we learned by this?' Never let a mannequin drive your car.
What do you say when your friends come to visit and the dog starts humping their leg. Well, if it's a pit bull, you say, "You better let him finish."
It's my mission to try and give people fighting the disease the same gifts of laughter and a positive attitude I had. Hopefully, my career as a comic will give me the forum to touch these people.
All quotes and jokes
Popularity over time
Profile was viewed 290 times