Sinbad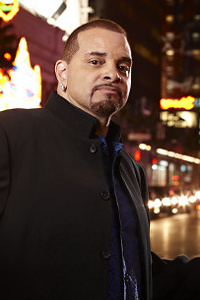 Quotes
Black people start making money and want to do stuff we would never do, want to climb mountains. It's right there - you ain't got to climb it, you got a house. Why you gotta go outside and climb a rock?
We all want something else other than what we have and don't realize what you got works. It works. It does work. You gotta work. Marriage is work. Marriage is a career. It's not an adventure.
The world's gone crazy. You got people mad that we got a black president, but he's half white. We claimed our half; y'all get yours. There's some for everybody. He's got some for everybody.
Don't let people treat you like you're stupid. If it sounds too good to be true, it is.
You go to McDonalds, they don't even have numbers on the cash register no more. Got pictures of food. If you know what a french fry look like, you become the manager. You the smartest one there.
All quotes and jokes
Popularity over time
Profile was viewed 957 times