Alan Carr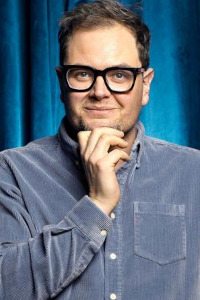 Quotes
(eating out in restaurants before he was famous) "I'll just have a napkin and a breadstick"
Dad instantly set out his stall:he wanted a big dog, a 'man dog',a dog that if it was human would enjoy a pint and stare at the barmaid's arse
On house-hunting: They said it was split-level and open-plan, but then again so is an NCP car park.
I got spotted in Greggs the bakers. The girl went: 'We never get anyone off the telly in here.' Which was a lie. Half of fucking Fat Club were by the pasties.
I like old people falling over, that's what makes me laugh.
All quotes and jokes
Popularity over time
Profile was viewed 1005 times