Albert Brooks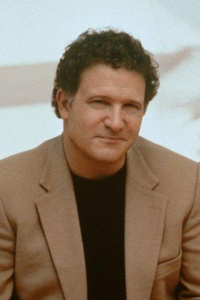 Quotes
Bullfights are hugely popular because you can sit comfortably with a hot dog and possibly watch a man die. It won't be me, but I can sit comfortably and watch it.
I come from the place where I am thinking "I have put my blood on the pages."
In the beginning of any career, in every job, people are always forcing you to the middle.
I don't want to get close to people who have secrets that I don't know about.
The whole world is tense. Everybody gets the international news. There's been no American comedy at all that even remotely addresses the subject in any way. My goal isn't to solve the world's problems. My character wasn't even able to do his assignment. But the premise of wanting to find out about somebody - other than the stuff that the CIA will tell you - there's no hope unless we do that.
All quotes and jokes
Popularity over time
Profile was viewed 1073 times