Andrew Dice Clay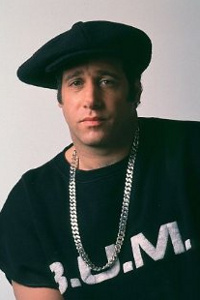 Quotes
C'mon baby, lose the bra.
What am I looking at? I want to eat you like a tossed fucking salad!
Don't most men actually think that the more money they spend on a date, the more fingers they get to stick in your pussy before they kiss you goodnight?
Just tonight this chick is sucking my dick. And she's like, "Don't come in my mouth." I go, "Honey, I don't want to fuck up your hair. We're in a nice restaurant."
I'm not the greatest husband - I've got a girlfriend. It doesn't really please my wife, but then if I was looking to please her I wouldn't have a girlfriend. I mean she knows about it, and I guess she's okay with it. Plus my kids like both of them.
All quotes and jokes
Popularity over time
Profile was viewed 854 times