Bill Bailey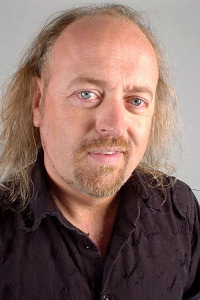 Quotes
I spent my childhood scrambling round badgers and foxes and playing fantastic country kid games like knocking on people's doors and running away. God that was a good game.
I'm English, and as such, I crave disappointment.
People say 'Bill, are you an optimist?' And I say, 'I hope so.'
hy do people want to swim with dolphins? The equivalent would be an Indonesian fellow coming over here, going up to a farmer and saying 'Can I get in with the cows? I just fancy scuffling about with them.'
On the Taliban: That ethos was never going to work, was it? It was just cobbled together from different beliefs. The anti-intellectualism of the Khmer Rouge, the religious persecution of the Nazis, the enforced beard-wearing from the world of folk music, and the subjugation and humiliation of women from the world of golf.
All quotes and jokes
Popularity over time
Profile was viewed 11 times