Bill Cosby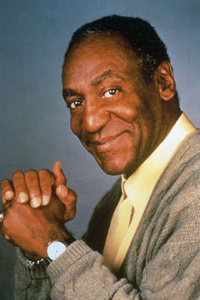 Quotes
Only people as intelligent as we could fake such stupidity.
The weatherman is always right. It's just his timing that's off.
I graduated from Temple University. Physical education major with a child psychology minor. Which means if you ask me a question about a child's behavior, I will tell you to tell the child to take a lap.
The beautiful thing about older people is their ability to cut the fat off of conversation. When they talk, they don't go on forever and ever. They say what they have to say, and that's it. That was my grand dad. Some of the things he said stunned me, but his words were logical. I'll never forget them.
When you're a father you censor yourself. You get just as angry with a child but you don't want to say, "What the filth and foul and I'll filth and foul, filth and foul and, yeah, ya filth and foul face, and I'll filth and foul, foul, filth!" You don't want to say that to a child so you censor yourself and you sound like an idiot: "What the... Get your... I'll put a... Get out of my face!"
All quotes and jokes
Popularity over time
Profile was viewed 347 times