Bobby Slayton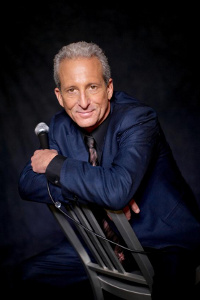 Quotes
Women don't have dicks and they don't want dicks. That amateur psychology crap that women want penises. And they certainly don't want testicles. Because you know no women in her right mind is going to carry around a bag that she can't put stuff in.
If you can't laugh at yourself, make fun of other people.
We have blacks and whites, Jews and Arabs, Serbs and Croats, and Filipinos and Vietnamese here. At the end of the day, everyone is each other's brother.
I don't get the point of drug commercials. Like the thing with the frying pan and the egg. "This is your brain. This is your brain on drugs. Any questions?" Yeah, do I get bacon with this?
You know who doesn't get the death penalty? Crazy people. That's a defense in America. "My client's crazy. He doesn't know what he did." Fine, then he doesn't know we're gonna kill him. If a guy's that retard, you put him the electric chair and tell him it's a ride.
All quotes and jokes
Popularity over time
Profile was viewed 344 times