Brad Stine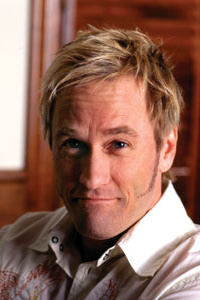 Quotes
Who's more irrational, a Christian who believes in a God he can't see, or an atheist who's offended by a God he doesn't even believe in?
I always enjoyed Carlin for turning the tables on culture. He is an excellent writer that has endured for decades.
Comedy, if it's done well, can reflect the mood of a nation. It can be a mirror to who we are, what we believe in, what we are like.
People don't realize, or maybe they've forgotten, that there was a time in history when standup comedy wasn't something that you had to hide your kids' ears from.
When you're at a comedy club, if you're not funny, you don't work. People will let you know, whether it's by booing or yelling for you to get out of the club. People are drunk or whatever and they'll let you have it.
All quotes and jokes
Popularity over time
Profile was viewed 277 times