Chelsea Handler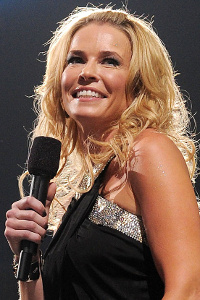 Quotes
I went out with a guy the other night. He goes, "You know, Chelsea, you don't have to drink to make yourself more fun to be around." I'm like, "Listen, fucknut, I'm drinking so that you're more fun to be around."
First of all, i'm not an actor - I'm an asshole.
If someone took the 'F' letter off me, I'd be ucked.
It looks like Heidi Montag and Spencer Pratt are 'taking a break.' Their engagement is off, and Heidi is going back to Colorado. This is really sad for Heidi and for all the Hills fans and for the entire state of Colorado.
People are always like, "Oh, she's such a bitch." I'm like, "Yeah, I am a bitch, actually."
All quotes and jokes
Popularity over time
Profile was viewed 498 times