Chris Tucker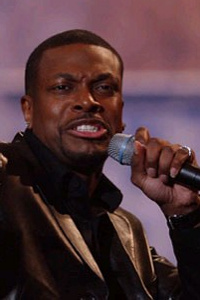 Quotes
Comedy comes from a place of hurt. Charlie Chaplin was starving and broke in London, and that's where he got his character 'the tramp' from. It's a bad situation that he transformed into comedic one.
I get on stage and talk about different stuff in my life and what I've been through and what I think about the world. It's picking out highlights of things and how I became who I am and how my daddy raised me.
We just got vialated by a nasty, small Frenchman.
I love to talk about people I've met being an entertainer. All my encounters in life - I roll it all into an hour and 30 minutes.
I love traveling. It not only opens my mind up, but it also allows me to use my fame in another way through humanitarian works and stuff, and being an influence around the world.
All quotes and jokes
Popularity over time
Profile was viewed 85 times