Chris Tucker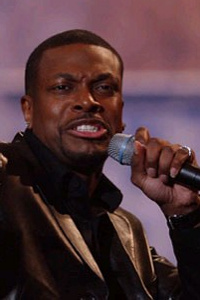 Quotes
I love to talk about people I've met being an entertainer. All my encounters in life - I roll it all into an hour and 30 minutes.
I love traveling. It not only opens my mind up, but it also allows me to use my fame in another way through humanitarian works and stuff, and being an influence around the world.
When you're first starting out, you want to keep making good movies. When you're young and you're black, you do a bad movie and you're through.
We just got vialated by a nasty, small Frenchman.
I think real life reflects your movies. In your life, you pick stuff that influences what movie roles you wanna pick. I think if you've got an interesting life, you wanna do interesting movies about interesting things.
All quotes and jokes
Popularity over time
Profile was viewed 467 times