Dana Carvey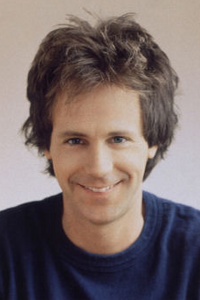 Quotes
My Obama is getting pretty good ... I think I'll vote for whoever makes my portrayal easier. It takes time to put together a comic impression. It takes time to recognize the tics. Right now, for instance, I could do a dead- on Paul Ryan and people wouldn't recognize it. Personalities take a while to sin...
Well, isn't that special?
I pretty much try to stay in a constant state of confusion just because of the expression it leaves on my face.
I'm thirty years old, but I read at the thirty-four-year-old level.
This movie will actually increase the sex life of parents everywhere because they can put this on, with the 45 minutes of extras and they've got almost two hours to do whatever they've got to do while the kids watch the movie.
All quotes and jokes
Popularity over time
Profile was viewed 11 times