Dave Chappelle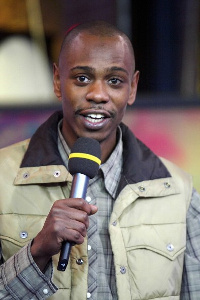 Quotes
I'm Rick James, bitch.
They got a character on there named Oscar, they treat this guy like shit the entire show. They judge him right in his face, "Oscar you are so mean! Isn't he kids?", "Yeah Oscar! Your a grouch!", its like "BITCH! I LIVE IN A FUCKING TRASHCAN!"
You can't get un-famous. You can get infamous, but you can't get un-famous.
Every group of brothers should have at least one white guy in it. Im serious for safety, cuz when the shit goes down someone is gonna need to talk to the police.
Hey baby, baby go home man its three o'clock in the morning what the fuck are you doing up. The baby said I'm sellin' weed nigger.
All quotes and jokes
Popularity over time
Profile was viewed 1452 times