David Spade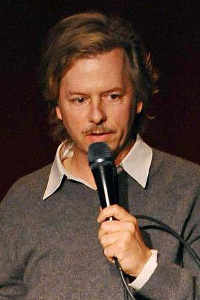 Quotes
Most of the shows I want to do I'm not smart enough to figure out how to watch.
It's just easier to make fun and cut down. It's kind of a way of life in America. If you can make people want to hear what you're going to say, it can be cruel and funny.
The hard part about SNL is, there's no real communication when you get there. It's not like people are mean to you, they just act like you're not there.
Sometimes when I watch a TV season, your favorite shows die quickly. And then sometimes it's not your favorite, and they live on for 12 years.
With Saturday Night Live you're looking for any hook, any way to stay on the show.
All quotes and jokes
Popularity over time
Profile was viewed 291 times