Doug Stanhope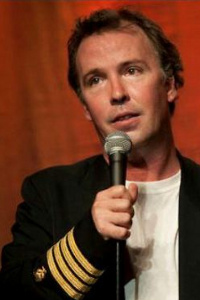 Quotes
All illegal narcotics are medicinal. Boredom is a disease worse than cancer. Drugs cure it, with little or no side effects if used as directed. Life's temporary for a reason, it gets boring after awhile. You should be inventing new drugs is what you should be doing! Newer, crazier drugs... and more holes, that's what you ladies need!
My act's not for everyone. I get on stage, I feel like I'm leading you into battle. You're not all going to be here at the end.
The Internet has done nothing but good for comedy all around. Comedians no longer have to rely on TV execs and club owners deciding if they are funny or not.
It's our flaws who make us who we are.
A real cop fights real crime. A vice cop's only job is to ruin the party.
All quotes and jokes
Popularity over time
Profile was viewed 1304 times