Doug Stanhope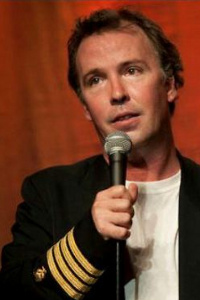 Quotes
My act's not for everyone. I get on stage, I feel like I'm leading you into battle. You're not all going to be here at the end.
People hate people just cause they want someone different to hate.
The Internet has done nothing but good for comedy all around. Comedians no longer have to rely on TV execs and club owners deciding if they are funny or not.
My mother was always the one with the dark, really filthy sense of humor. She was a vulgar woman. She used to tell me to do comedy before I even tried it. She was always up for any gag.
I drink during every show. I can't remember the last show I did completely sober. It works for me. I use it as a tool. It's like steroids are for athletes. I'm looser and more self-confident. If I drank less, I wouldn't have been on stage this long.
All quotes and jokes
Popularity over time
Profile was viewed 212 times