Eddie Izzard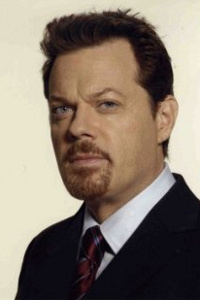 Quotes
If you're a transvestite, you're actually a male tomboy. That's where the sexuality is… So it's running, jumping, climbing trees, putting on makeup when you're up there.
My father was a beekeeper before me, his father was a beekeeper. I want to follow in their footsteps. And their footsteps were like this. (Runs screaming) AAAAAAAH! I'm covered in beeeeees!
Guns don't kill people, people kill people. And monkeys do too… if they have a gun.
I like my coffee like I like my women...covered in beeees!
We stole countries with the cunning use of flags. Just sail around the world and stick a flag in. "I claim India for Britain!" They're going "You can't claim us, we live here! Five hundred million of us!" "Do you have a flag …? "No..." "Well, if you don't have a flag, then you can't have a country. Those are the rules... that I just made up!"
All quotes and jokes
Popularity over time
Profile was viewed 1042 times