Eddie Izzard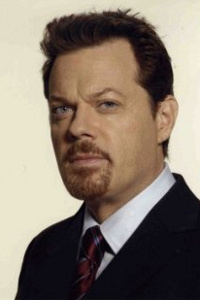 Quotes
We hate our national anthem. Because it's "God Save the Queen," you see?... Now the Queen lives in a very big house. She has barbed wire outside and people with guns in front of that. That's one saved fucking queen, I'll tell you!
Well, comedy is a great weapon of attack. It's not a great weapon of support.
Bless me, Father, for I have sinned. I did an original sin. I poked a badger with a spoon.
If you're a transvestite, you're actually a male tomboy. That's where the sexuality is… So it's running, jumping, climbing trees, putting on makeup when you're up there.
So then there was the Greek, Socrates, he was great... He invented questioning. Before Socrates, no questioning. Everyone sort of went, "Yeah, I suppose so."
All quotes and jokes
Popularity over time
Profile was viewed 125 times