Gary Gulman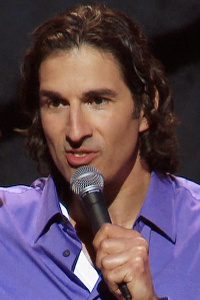 Quotes
I always wanted to make strangers and friends and family laugh. I was over ten years younger than my brothers. It was hard to get attention without some kind of gimmick, like athletic stardom or being funny.
Night to night, doing the clubs is a lot of fun too because you have a lot more freedom and you don't have to worry about swearing or going off the script or going long or going short. If you bomb, only a handful of people see it. On TV, a lot of people see it.
I really think I'm at the top of my game right now, and I have the tools that I've learned over the years, so I feel really good about what I'm doing onstage now.
I really shine in front of prominently Jewish crowds. Normally I really beat myself up, but as far as Jewish audiences go, I'm at the top of my game.
If you try to pop the unpopped kernels in the microwave, you go back in time.
All quotes and jokes
Popularity over time
Profile was viewed 265 times