Gilbert Gottfried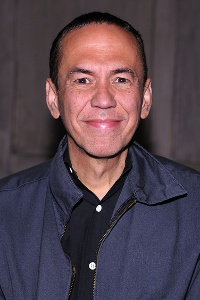 Quotes
I've done a lot of Fox shows since then - Married with Children, Living Single and a whole bunch of other Fox things.
I personally think Miles Davis is a lot funnier than me. And he's working more.
I've never been one of those who wanted to fill my calendar up 90 percent of the time.
Japan is really advanced. They don't go to the beach. The beach comes to them.
If you have the Old Testament at home, if you flip the corner pages, you can see Jesus riding a horse.
All quotes and jokes
Popularity over time
Profile was viewed 1174 times