Godfrey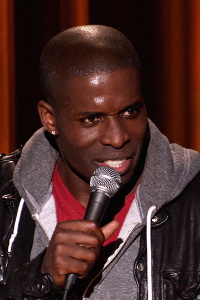 Quotes
I'm forever a part of pop culture.
I used to think it was corny to be in love but actually it's corny to lose an awesome woman! Real talk.
You've got to keep moving, keep creating.
The one thing you don't want to be is a sucky clean comic. I hate sucky clean comics! It's like Christian rock, bro. I'd rather listen to gospel and Christian rock. That's cheating!
I would say, as far as heckling, there's benign and there's malignant; like tumors man. Sometimes you get really nice hecklers. I'd say percentage-wise it's only about 10 to 20 percent the whole year.
All quotes and jokes
Popularity over time
Profile was viewed 127 times