Greg Behrendt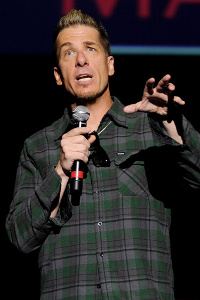 Quotes
Send her a quick note while you`re stuck in a long meeting. A lighthearted chat definitely makes the time go faster.
He's the badass of the group - like if they get into some kind of Scooby-Doo scrape, he's the one that's gonna get them out.
The day you realize you don't have to make sense to anyone is the day you start to make sense to you.
At this point in time, that's like saying you're not 'into the phone.'
Having feelings doesn't mean you have to have sex.
All quotes and jokes
Popularity over time
Profile was viewed 990 times