Jack Benny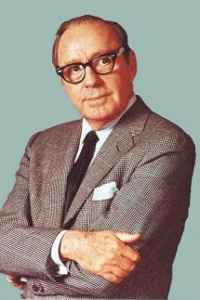 Quotes
I really don't deserve this. But I have arthritis and I don't deserve that either.
I was going to buy my girl a Packard car for Christmas, but it took too long to deliver, so I bought her some handkerchiefs.
It's a real Strad, you know. If it isn't I'm out one hundred and ten dollars. The reason I got it so cheap is that it's one of the few Strads made in Japan.
Gags die, humor doesn't.
Bill Paley is not only the greatest boss I ever had, but he's the most brilliant, honest and warm human being I've ever met. And I'll say that to his face - even if it costs me my job.
All quotes and jokes
Popularity over time
Profile was viewed 96 times