Janeane Garofalo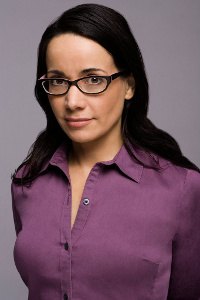 Quotes
It's been hard in entertainment as a 45-year-old woman to find jobs. They get fewer and far between if you're older, unless you're one of the few lucky ones who work constantly, like Meryl Streep.
You have to have a lot more dedication to what I'll call 'the machine,' ... I have 20 percent dedication. What's needed is 110 percent. You can't have it with the level of apathy I have.
You know, I've had Botox. The woman who does it is very good, obviously. Very conservative.
I'm sorry for being me. I won't ever do it again.
I can't wait for the next fad though, and I predict it's going to be Pennsylvania dutch culture, very Amish. It's going to be bonnets and butter churns.
All quotes and jokes
Popularity over time
Profile was viewed 85 times