Janeane Garofalo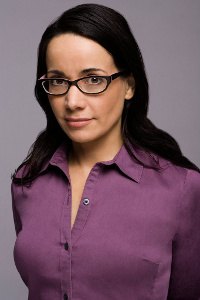 Quotes
My hell is going to be the stairmaster wing of Dante's inferno, where they're gonna tape my feet to the pedals and the only music I get is Michael Bolton karaoke style.
You young people with your twittering and your creating of content. Or what is it - queefing? I don't know what you young people are calling it.
When I see the American flag, I go, 'Oh my God, you're insulting me.'
I don't think Hollywood was trying to do anything with me. In fact, they lost interest pretty quick. I think I got lucky, briefly, in the '90s, and it just so happened that those movies were the opportunities that came my way. Then it just kind of stopped.
It's been hard in entertainment as a 45-year-old woman to find jobs. They get fewer and far between if you're older, unless you're one of the few lucky ones who work constantly, like Meryl Streep.
All quotes and jokes
Popularity over time
Profile was viewed 14 times