Kevin James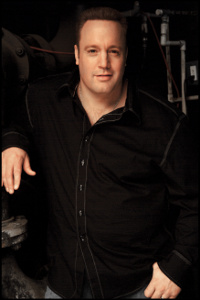 Quotes
When you're big you don't need a reason to sweat. You don't, right? My friends cannot grab a hold of this concept. They come up to me all the time, "Geez! What the hell you do? You jumping rope in the attic?" "Well, I peeled an orange. About an hour ago, what's up?"
The mind is the only weapon that doesn't need a holister.
I don't want to be known as this goody-two-shoes who can only do comedies where puppies are licking peanut butter off my face.
I never played a musical instrument growing up but I knew kids who did and took it very seriously.
It was fun because, after shooting, Will and I would eat a jar of pickles and tell each other secrets. It was so much fun!
All quotes and jokes
Popularity over time
Profile was viewed 136 times