Martin Lawrence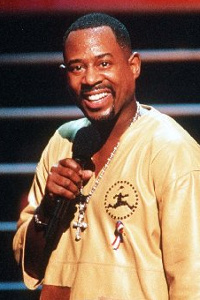 Quotes
I didn't know the full facts of life until I was 17. My father never talked about his work.
It's always fun to be able to have a voice, because it helps me to stay in tune with the project and the people that I am working with. Ther's nothing worse than being on a project and not being able to have a voice. I don't like that.
I know you think I'm crazy. I go into a different room and I actually felt like it takes me to a better place, positive instead of negative.
Here goes all these rumors writin' about me. I see on the paper, one of'em says "Martin tries to jump out of a plane using his jacket as a parachute." Now ain't that some bullshit! As I'm trying to get my life together, they're gonna write that bullshit. I know damn well you can't jump out no plane using your jacket as a parachute. Shit, I know you got to use your pants.
Here's a synonym for procreation... fuck you.
All quotes and jokes
Popularity over time
Profile was viewed 112 times