Ray Romano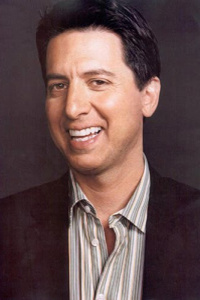 Quotes
I love hitting into the rough because it gets me close to the people.
If I'm really considering doing film from now on then that is the smart thing to do, or you can go either way. You can just do the same character over and over again and make a different comedy like over and over again.
Without identical twins, you'll never get to experience entering a hotel room with one of them and watching him run into the full-length mirror because he though he saw his brother.
We're good friends, but we hate each other. Last year, Kevin made the cut and I didn't. My show is over. Kevin's got a really big movie coming out. What else do I got?
People are going to see both of us and think it`s an Abbott and Costello kind of thing. It`s not an easy switch. It`s not an easy transition from TV to film.
All quotes and jokes
Popularity over time
Profile was viewed 430 times