Ray Romano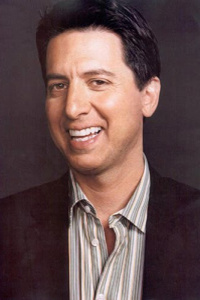 Quotes
If I'm really considering doing film from now on then that is the smart thing to do, or you can go either way. You can just do the same character over and over again and make a different comedy like over and over again.
We've written the stories as they've happened in our lives, and they have happened in our lives, and people seem to identify with them. And as scary as that sounds, people seem themselves in us.
People are going to see both of us and think it`s an Abbott and Costello kind of thing. It`s not an easy switch. It`s not an easy transition from TV to film.
You might think that's an exaggeration but believe me, if you leave twin two-year-olds alone in your living room, at some point a cow will be airborne.
I still feel like an immature idiot inside, but I look in the mirror and - as a friend of mine once said- this old guy keeps getting in the way.
All quotes and jokes
Popularity over time
Profile was viewed 219 times