Robin Williams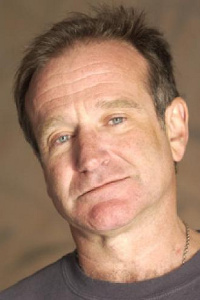 Quotes
The Second Amendment! It says you have the right to bear arms, or the right to arm bears, whatever the hell you want to do!
[Imitating a Frenchman] Fuck you Americans! Uncultured, crass Americans! We hate all of you! Fu- the Germans are here! Hello Americans! We love you!
I wonder what chairs think about all day: "Oh, here comes another asshole."
When I was growing up they used to say, "Robin, drugs can kill you." Now that I'm 58 my doctor's telling me, "Robin, you need drugs to live." I realize now that my doctor is also my dealer...
I went to rehab [for alcoholism] in wine country, just to keep my options open.
All quotes and jokes
Popularity over time
Profile was viewed 128 times