Robin Williams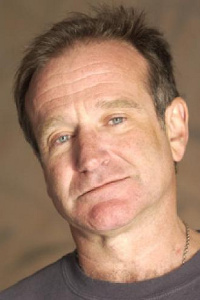 Quotes
I went to rehab [for alcoholism] in wine country, just to keep my options open.
The Second Amendment! It says you have the right to bear arms, or the right to arm bears, whatever the hell you want to do!
The problem is that God gives men a brain and a penis, and only enough blood to run one at a time.
We were talking briefly about cocaine...yeah. Anything that makes you paranoid and impotent, give me more of that!
And some people say Jesus wasn't Jewish. Of COURSE he was Jewish! 30 years old, single, lives with his parents, come on! He works in his father's business, his mom thought he was God's gift, he's Jewish! Give it up!
All quotes and jokes
Popularity over time
Profile was viewed 1199 times