Steve Martin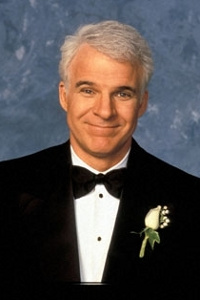 Quotes
I've had more women than most people have noses.
A celebrity is any well-known TV or movie star who looks like he spends more than two hours working on his hair.
I believe that Ronald Reagan will someday make this country what it once was... an arctic wilderness.
He doesn't understand the subtleties of slights and pains, that it is not the big events that hurt the most but rather the smallest questionable shift in tone at the end of a spoken word that can plow most deeply into the heart.
The real joy is in constructing a sentence. But I see myself as an actor first because writing is what you do when you are ready and acting is what you do when someone else is ready.
All quotes and jokes
Popularity over time
Profile was viewed 1155 times